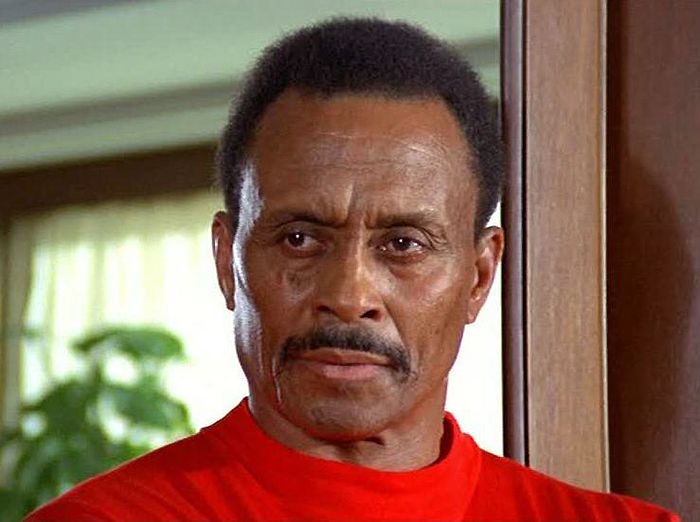 The first time I saw Woody Strode was 1966 in a local Detroit theater with about 300 other kids on a Sunday afternoon. It was "The Professionals" one of the best shoot 'em up Westerns.
Burt Lancaster, the star, leads a team of professional tough guys hired to rescue a rich rancher's kidnapped Mexican wife, played by Italian actress, Claudia Cardinale. The kidnapper was a Mexican bandit played by Ukrainian actor, Jack Palance.
It had lots of action to keep us kids quiet with no sex to get anyone asking questions. Those were the innocent days, remember?
Nonetheless, I was mesmerized by Indian Scout Jake, played by Woody Strode. The tall, dark, and fit silent type who was an expert with dynamite.
This month, I'd been researching movies about Black History month. Being the obsessive researcher type, I woke up Saturday morning with Woody Strode's face in my head.
I went straight to the computer and did a deep dive on Woody's career.
Little did I know, Woody Strode was the first black actor nominated for a Golden Globe for a best supporting role as Ethiopian gladiator Draba in Spartacus (1960).
It was an Independent movie produced by Kirk Douglas, and released by United Artist.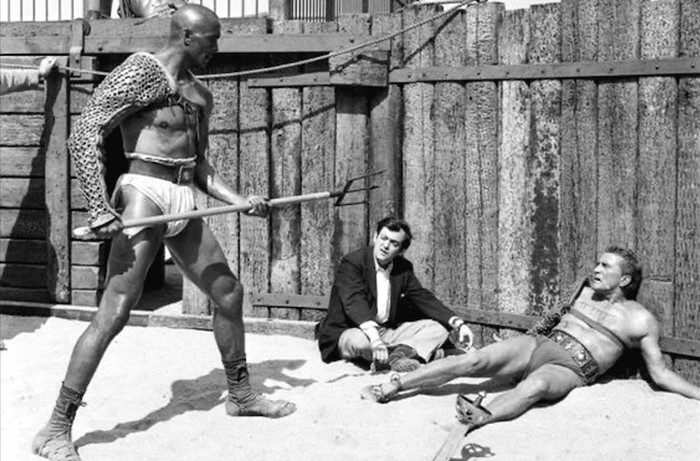 Woody Strode
Woodrow Wilson Woolwine Strode (July 25, 1914 – December 31, 1994), born in Los Angeles was an athlete and actor. Woody was part African-American and Native American.
Woody was a decathlete and football star at UCLA and was one of the first Black Americans in the National Football League, playing for the Los Angeles Rams in 1946.
Strode also served in the United States Army Air Corps during World War II.
After football, he became a film actor.
Sergeant Rutledge (1960, Warner Bros.)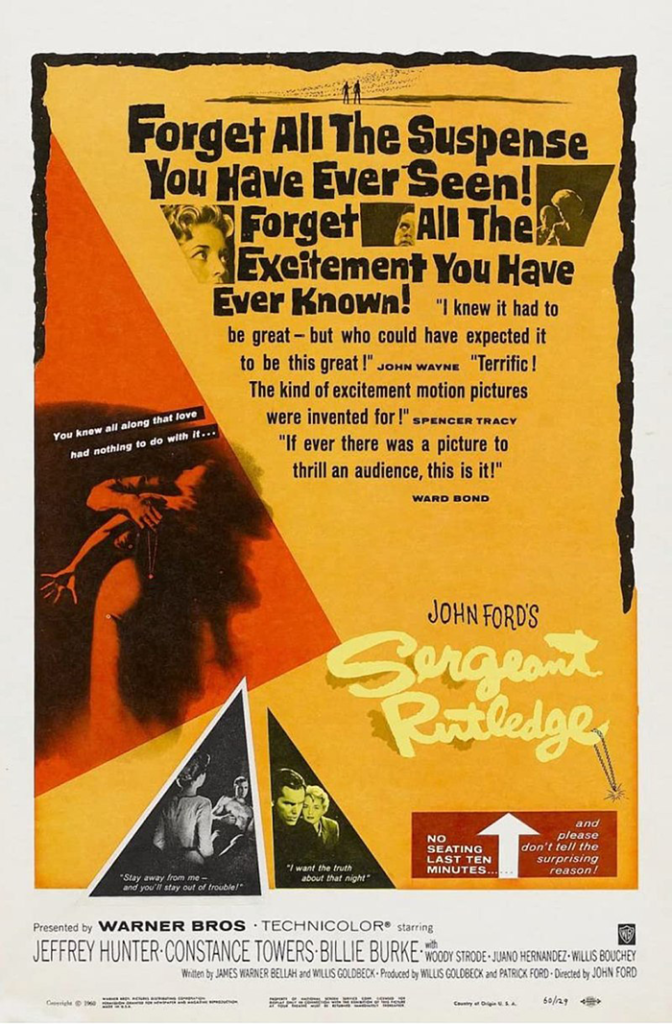 In this film, Woody was the first black hero, lead, and titled character released by a major studio.
You wouldn't know it from the official poster that bills Jeffrey Hunter as the lead star in large print, Woody's credit downgraded to supporting class in tiny type: with Woody Strode… Hey, the title of the movie is Sergeant Rutledge.
Director John Ford was a rebel and activist who positively portrayed indigenous and black people in his Westerns. He'd won four Oscars by 1960 and made big money for the studios.
Sergeant Rutledge was the first big-budget studio Western to feature a black man as the hero. The executives wanted Sidney Portier or Harry Bellefonte but they weren't tough enough for Ford. He got what he wanted.
Strode plays an ex-slave and Buffalo Solider during the Indian Wars, facing a trial for rape, he escapes and saves a screaming white woman during an Apache attack.  Rutledge puts his hand over her mouth to quiet her.  Somehow that scene survived the cutting room floor.
John Ford's films were more realistic about racism and broke taboos of how black men were depicted.
Still in 1960, a black actor couldn't touch a white actress on camera.  So in the scene where Rutledge is wounded, Mary (Constance Towers) wasn't allowed to take off his bloody shirt or treat his wounds.  He takes off the shirt and treats himself.   No doubt the film was banned in the South anyway. 
Sgt. Rutledge is depicted as an honest and honorable man.  Who's fully aware of his place in society, in spite of his uniform and rank.  To be captured and court-marshaled meant a death sentence, innocent or not. 
Watch and listen closely.
This provocative, well-acted, and sometimes clunky film flopped at the box office.  Director Ford probably didn't care.  He got his point across and already earned more than the President of the United States.   Woody and Ford made four films together and were close friends until Ford's death.
Woody Strode was a revered actor who broke the stereotypes of the time. He made 90 films during his career.
Imagine my surprise when I discovered he was named after Woodrow Wilson.  The president who screened D. W. Griffith's pro-Ku Klux Klan film The Birth of a Nation in the White House in 1915.  
Apparently, parents of the time named their children after this president. 
I have nothing to say about that. (I won't touch that.)
For this California boy, Woody was definitely the perfect nickname.  Decades later in Pixar's Toy Story cowboy Woody was a tribute to Strode.
Watch for him in Once Upon a Time in the West, The Cotton Club, and The Quick and the Dead his last role.
See below for a complete list.
https://www.imdb.com/name/nm0834754/?ref_=nv_sr_srsg_0